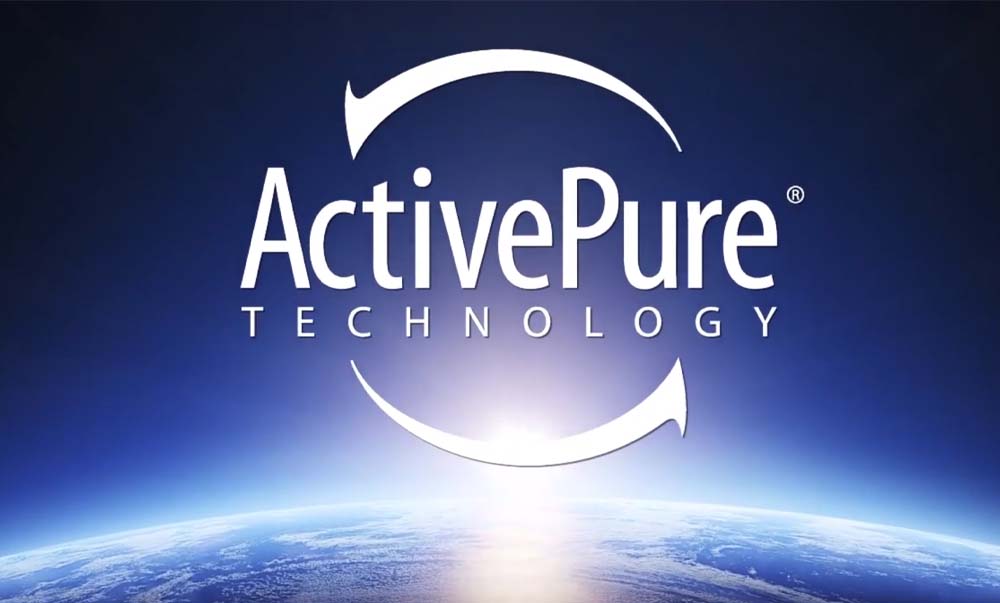 CASE STUDY
ACTIVEPURE.COM
ActivePure Technology was inducted into the Space Technology Hall of Fame alongside many other amazing technologies such as GPS, satellite radio technology, LASIK, cochlear implants, and more. Their informational website talks about their technology and its benefits for people that are looking to improve the air quality of their homes or business.
Project: 

Website 

UX & Visual design and 

Development

Year: 

2020 – 2021
BRAND DEVELOPMENT
This website purpose is to convey the message of how ActivePure will help the people that use the technology. The main concept for the site was to create a functional easy to navigate website with accessible information for the visitors. The UI and UX is simple, practical and optimized for mobile devices.
COLOR PALETTE
Dark navy, blue tones complemented with light and dark grays with a bluish tint to them. This combinations of colors represent high end technology, space, healthy lifestyle and expertise.
TYPOGRAPHY
Oxygen and Work Sans were selected for their readability and ease of use, letting our customers know we're putting their comfort first.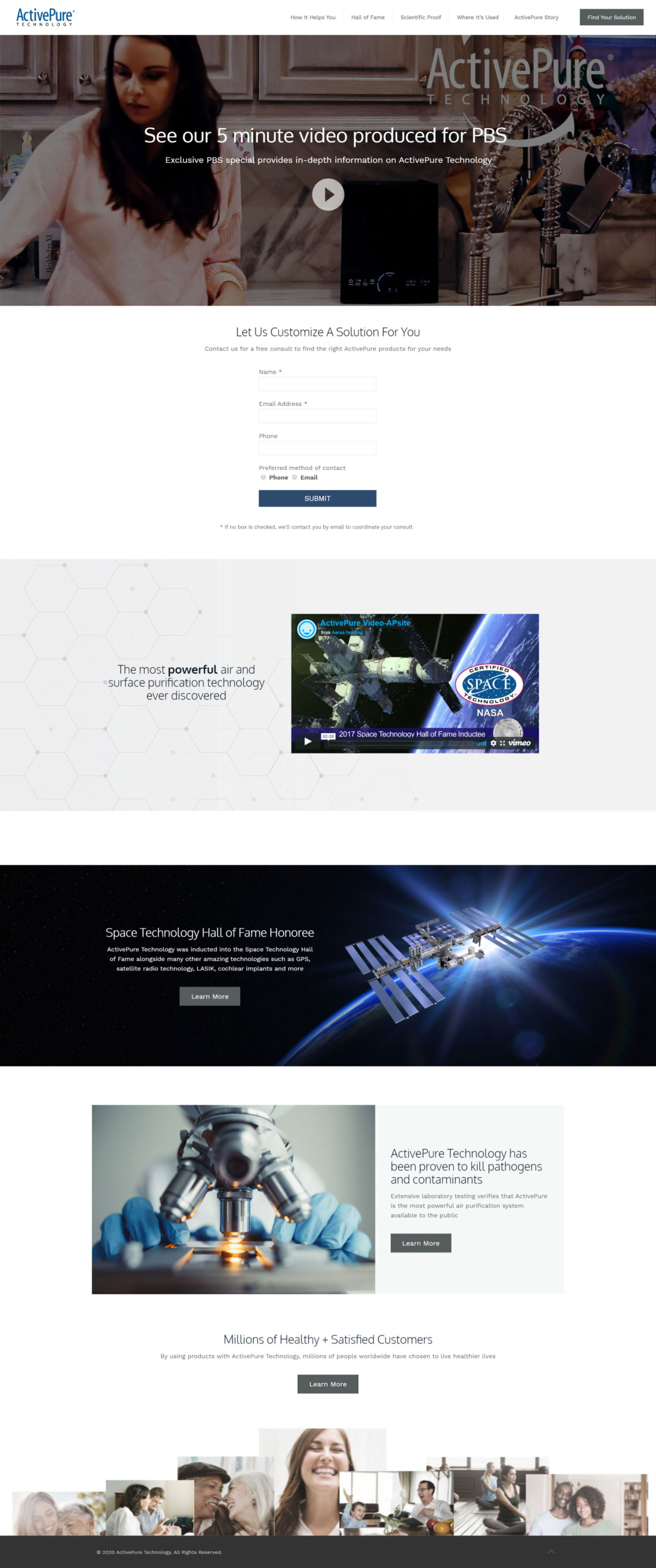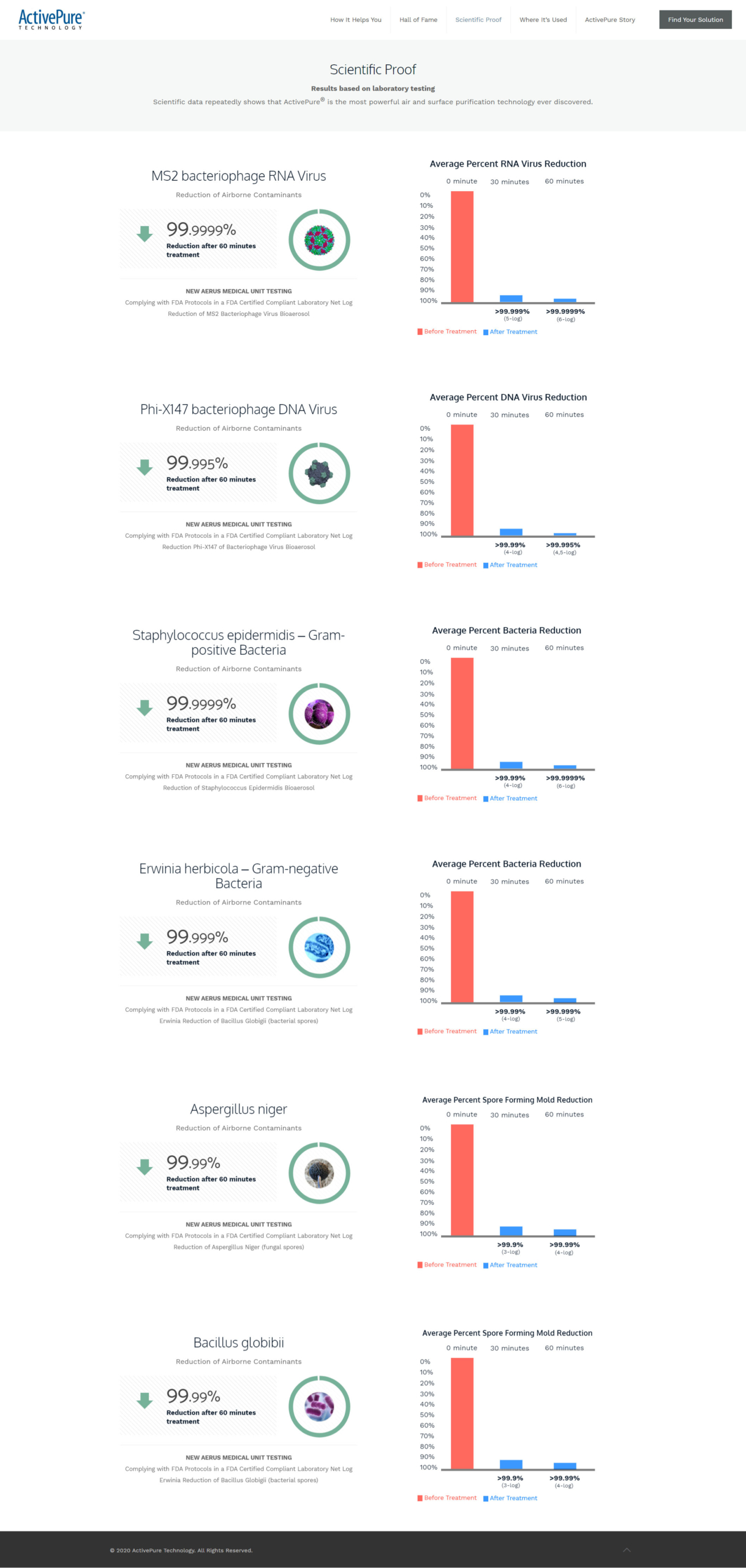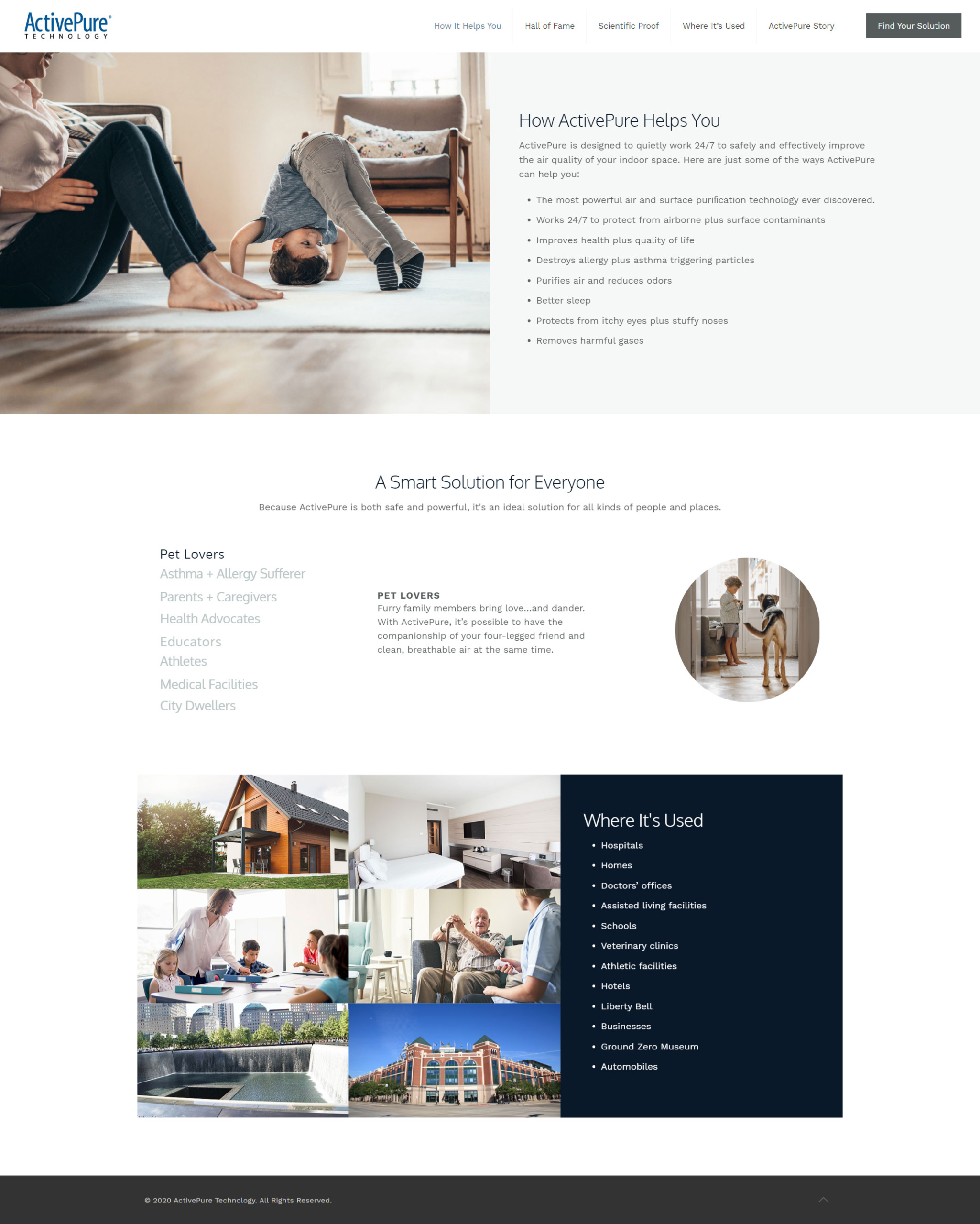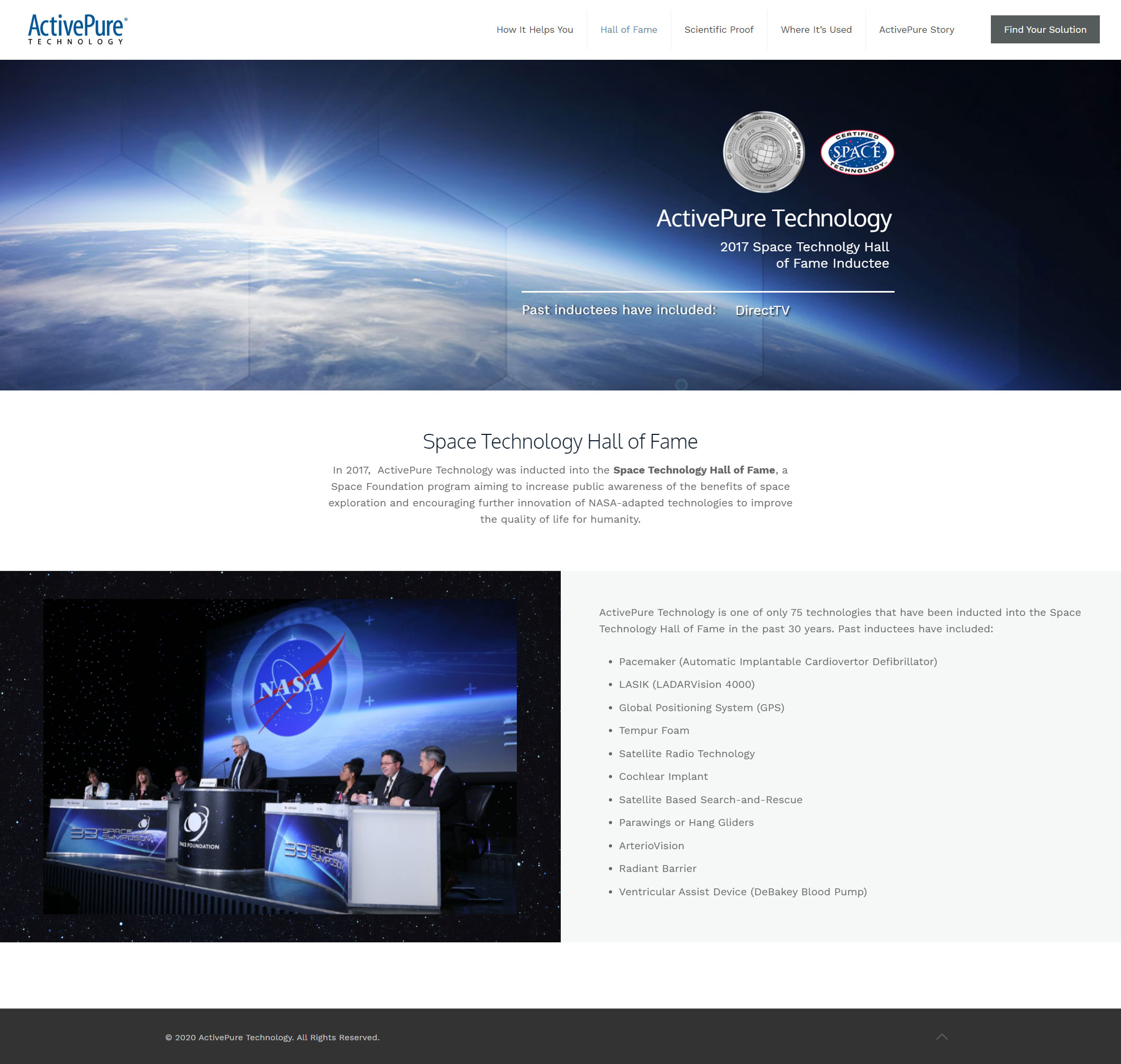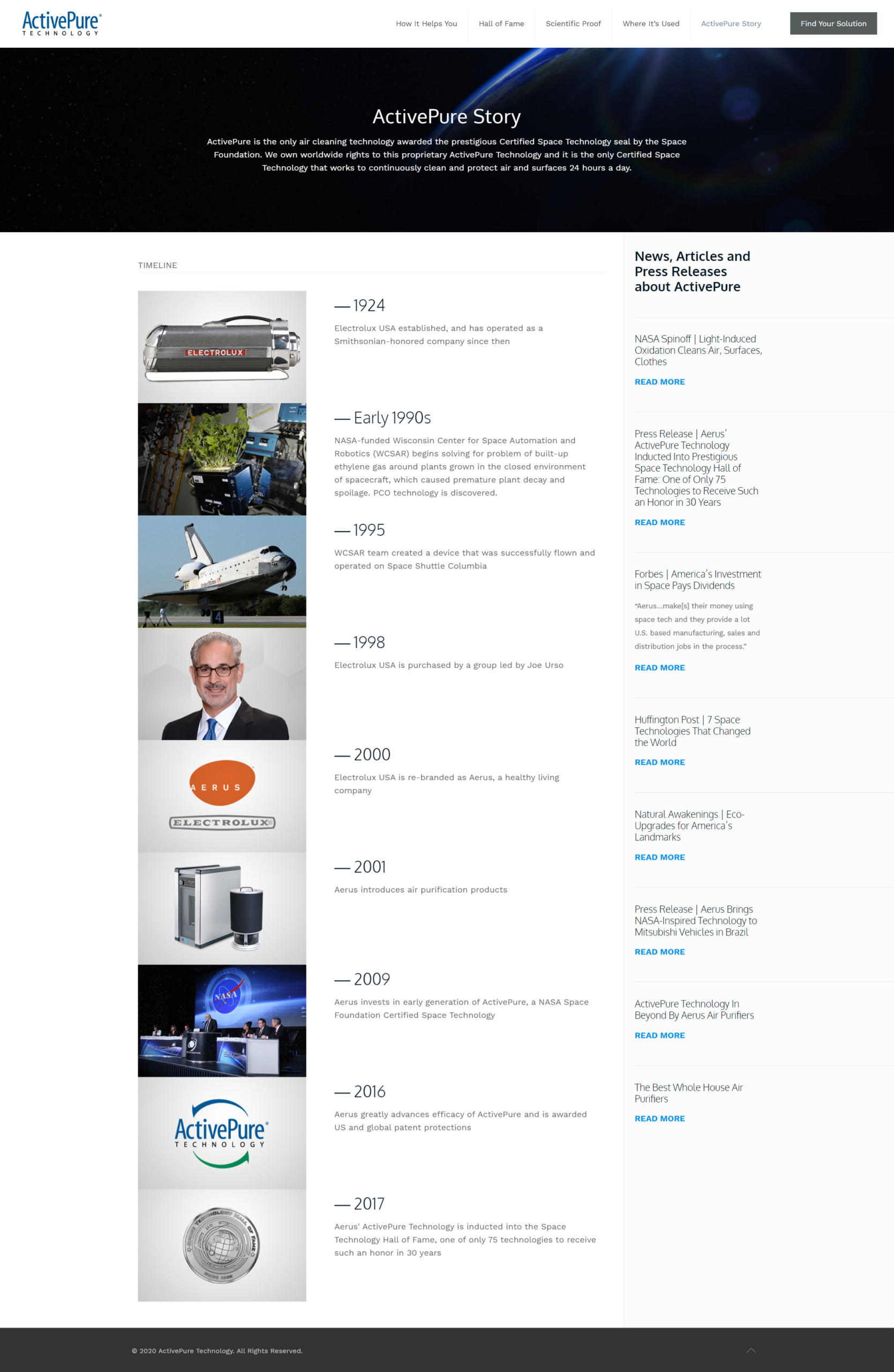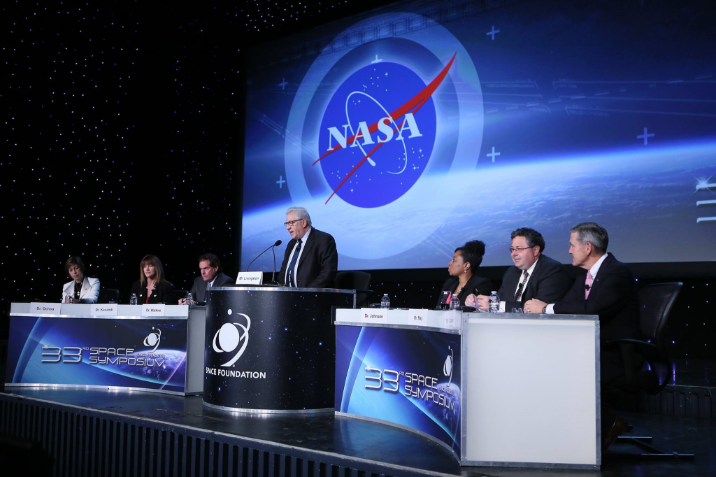 CONCLUSION
I believe that this website is one of the best in all my years of experience. From the concept, design, and development I put the effort and time to create something really special. I listened to my client and worked closely together to perfect the message and branding. The development process took around 60 hours but in the end, it was worth it. The website will be visited by millions of people around the world and I'm pleased with the final result.
Hope you enjoyed the work and if you have any questions about my creative process you can contact and send me a message here.